Environment-conscious Printing from the Ink Perspective
Megami Ink Mfg. Co., Ltd. offers a broad product lineup to meet diverse customer needs. Suitable inks are available for various substrates including medicine/cosmetic packages, food packages, cigarette packages, labels, seals, shopping bags, CD/DVDs, security cards, etc., not to mention commercial printings such as leaflets and catalogs.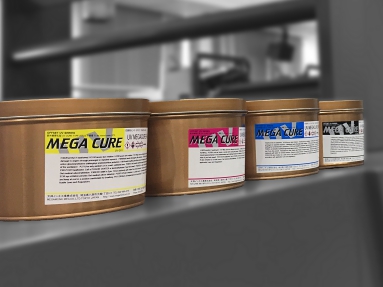 Energy Saving UV Ink for Offset
Energy saving UV printing uses the LED UV lamp etc. which is outstanding among demands of environmental consideration and efficient printing in recent years. Megami Ink Mfg. Co., Ltd. has been promoting research and development of the optimal energy saving UV ink in cooperation with printing machine manufacturers.
Details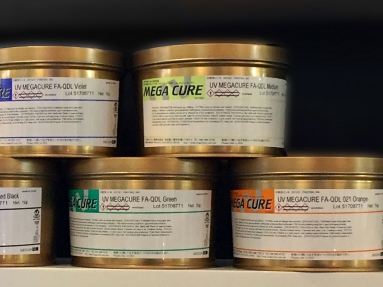 Conventional UV Ink for Offset
Characteristic inks are offered as UV MEGACURE series for use on a wide variety of substrates from paper to plastic film.
Details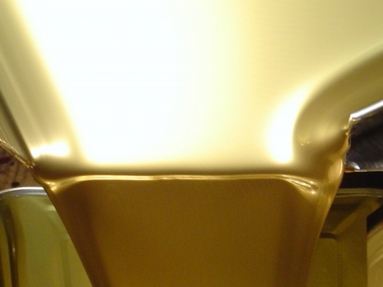 Gold and Silver Ink
Gold and silver metallic inks are used most in spot colors to produce high-class feelings. Megami Ink Mfg. Co., Ltd. offers a wide range of gold and silver metallic inks used for oil-based offset, UV offset, UV flexo, water flexo, etc.
Details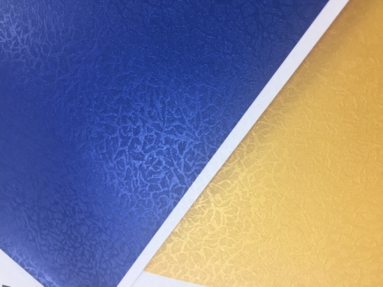 Pearl Varnish
Pearl varnish is used to give a gloss with high-class feeling for package printing. Pearl varnish gives gloss feeling by overprinting or can also produces the texture equivalent to pearl paper at low cost by underprinting plain paper instead of using commercial pearl-processed special paper.
Details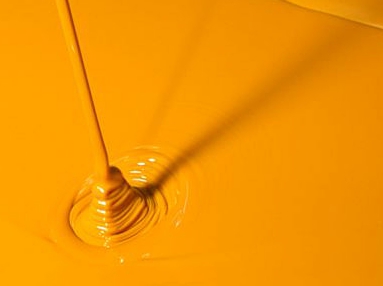 Oil-based Ink for Offset
We offer versatile process 4-color inks with high stability on printers, intermediate color inks, and high-density black inks.
Details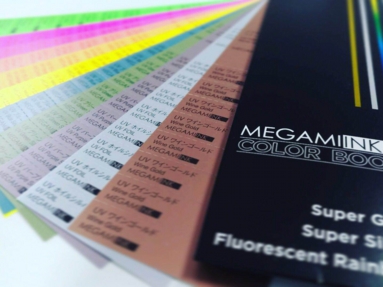 Other Products
Since our foundation, we have been widely offering superior printability inks from 4 color process to pantone colors to faithfully reproduce colors sought by customers.
Details